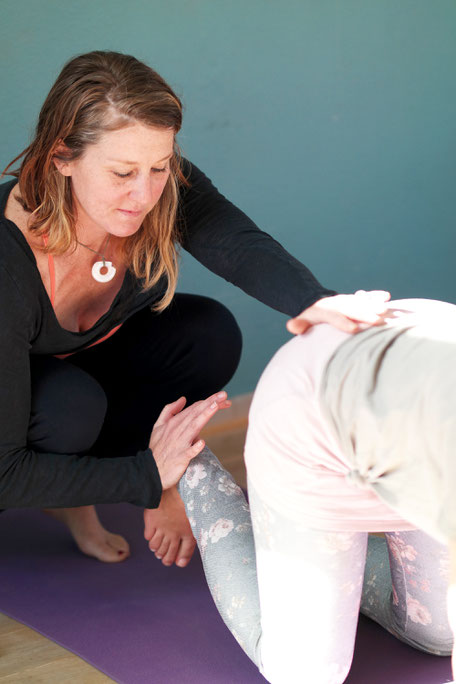 Suppporting women through the many stages of life, has always been my passion, whether I had been working to improve women's well-being through through coaching, or be it supporting women who have lost the connection, freedom and joy in their bodies, through personal training. 
Everything for me changed after the birth of my daughter Kaia, who was very large, and the  unforseeen challenges of my home devlivery, the scar tissue in my cervix, which made my delivery a total traumatic experience. The challege of pushing  a baby out, of this size, with scar tissue, was that my cervix would close off as kaia's head would descend. After this experience, a blog for another time, my traumatic home birth, facilitated by 3 midwife's, who had to manually rip my child out of me, left me with new scars that would ultimately play a large role in how I connected, responded and healed after my delivery. 
I had been a woman's crisis provider, personal trainer and a competitive athlete for over 20 years, so you might think that I was equiped with this new body, but boy was i wrong. Here I was, a seasoned coach/traininer for women for over 2 decades, and I was in the most lost, lonely and totally confused places, both mentally and physically. 
I can remember thinking why had no one told me of the aftermath of birth. I couldn't walk without pain on my left-side of my pelvic floor, due to scar tissue restriction, I had been peeing my pants with the slightest couch, couldn't make it to the toilet on time, with a moments warning, and my back, the pain in my back, a never ending knife stab to my sacrum. 
Here I was, left alone, with this beautiful baby, big and strong, and I was now broken down, heavy and in serious pain. So of course, I being the tough, supporter of women, was lost, feeling unsupported and not knowing what to do. The easiest thing we can think of, is hit the gym, at least I could lose the baby weight, right? So that is what  i did. Me and my pain, went back to running and lifting heavy weights, at the oversite of the gym's trainer, but things got worse and worse. 
Eventually the pain in my pelvic floor just became normal, as did my unrinating upon coughing, so I just went on moving through this new body, until the back pain just took over. 
In 2014 I decided to go see a specialist, an osteopath, who was able to tell me my body was no longer in alignment, my movements were restricted and that I had to create balance back in the pelvic floor. She massaged me and sent me on my way. Now what? I was moving across the world to the Netherlands, with all of this disconnection and pain. 
This was the light bulb moment! I dedicated the next years to figuring out what happened to my body during this labor. I educated, I  reconnected and then I began to find the freedom and joy in my movement. I am now, 5 years post-natal, and feel & look better than I had every before, because I learned from the best, listened deeply to women and dedicated these years to learning how I could best serve women now. Women are bringing life into this world, we need to help bring life back into them. She is often forgotten after the children come, that she too, is still growing and needs to be looked after. As a Holistic Core Restore coach® and a women's pelvic floor fitness coach,  It is a privilage and honor to work with women from all ages and stages of life, who are experiencing a disconnect and lack of joy in their bodies. I offer the gift of total body reconnection and transformation from taking the whole women in mind and heart, and that is where I start.